INAH-Yucatan and Cultur expand from 560 to 1,000 the capacity for video-mapping in La Noche Blanca
Viernes 05 de Mayo de 2023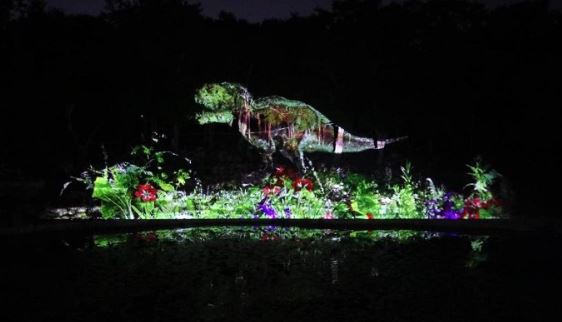 This will serve those who registered on the portal of the City of Merida
Mérida, Yucatán, May 5, 2023. After the INAH-Yucatan and Cultur reported that they will offer 9 free functions of the video mapping "Steps of Light in Dzibilchaltún", as a contribution to expand the range of cultural events offered in "The White Night" that will be held by the City of Mérida on Saturday 23 of the currents, the tickets were sold out practically in two days.
Initially it was reported that tickets would be delivered in advance, from Tuesday 2 to Wednesday 10 May at the reception of Cultur, and at the Parador de Dzibilchaltún.
However, in order to meet the demand of people who registered on the City Council portal, INAH-Yucatan and Cultur agreed to expand the capacity from 560 to 1,000 people.
It should be noted that the tickets are already sold out and that this expansion of the number of free tickets will apply exclusively to those who are already registered on the page of the municipal authority.
For this to be possible, the route of the audio-light show will only not cover the stop at the cenote, since for security reasons no more than 60 people can be in this space, and now the groups will be more numerous per shift.
It is recalled that the first function, on the date already indicated, will be at 7:30 at night and the next eight will be every 15 minutes (7:30 p.m., 7:45 p.m., 8:00 pm, etc.). It is suggested that they be a little before each time, so that the accesses are in an orderly manner.
As reported at the time, in order to give opportunity to the largest number of families, the maximum number of tickets will be four per person, prior identification.