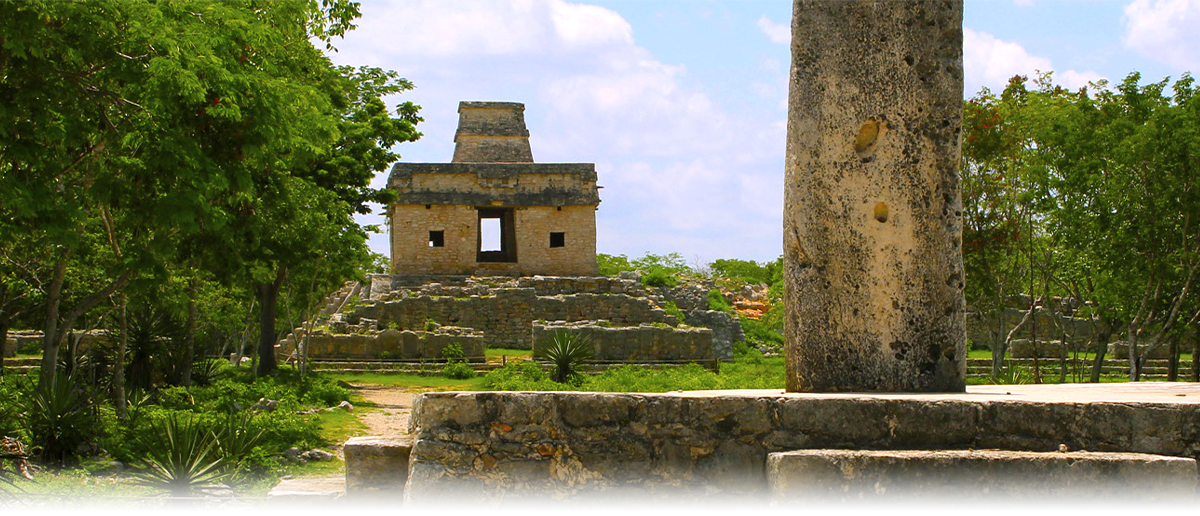 The archaeological site of Dzibilchaltún, which means ""Place where there is writing on the stones", is a Mayan settlement in which 8,400 structures have been found. It is located to 28 kilometers from the north of the Yucatecan capital.
Among the most notable buildings is the Temple of the Seven Dolls, in which during the spring and autumn equinoxes, Kin (God of the Sun) crosses through the main door and lets its radiance be seen.
Also, there are the ruins of an open chapel from the 16th century, constituted in the central square of this Mayan city.
On the site you will find the Cenote Xlacah, "Old Town", The cenote, which reaches 40 meters in depth, measures 40 meters wide and 100 meters long.
In the evening, Monday to Sunday, visitors can witness the video mapping "Pasos de Luz", which is projected on several places.
To contribute to the care of the environment, the tourist center has solar panels.
Structure Groups


Location:
Municipal Commissioner of Dzibilchaltún, Municipality of Mérida, Yucatán.
Hours of services :

Monday to Sunday from 08:00 to 16:00 hours.
"Pasos de Luz" Videomapping Schedule

Thursday to Sunday strarting from 19:30 hours.